Case Study: Lune Croissanterie
Lune Croissanterie is a wildly popular artisanal patisserie in Melbourne's edgy inner North. People line up around the block daily to snap up a limited number of perfectly-crafted pastries, with the humble croissant always at the fore.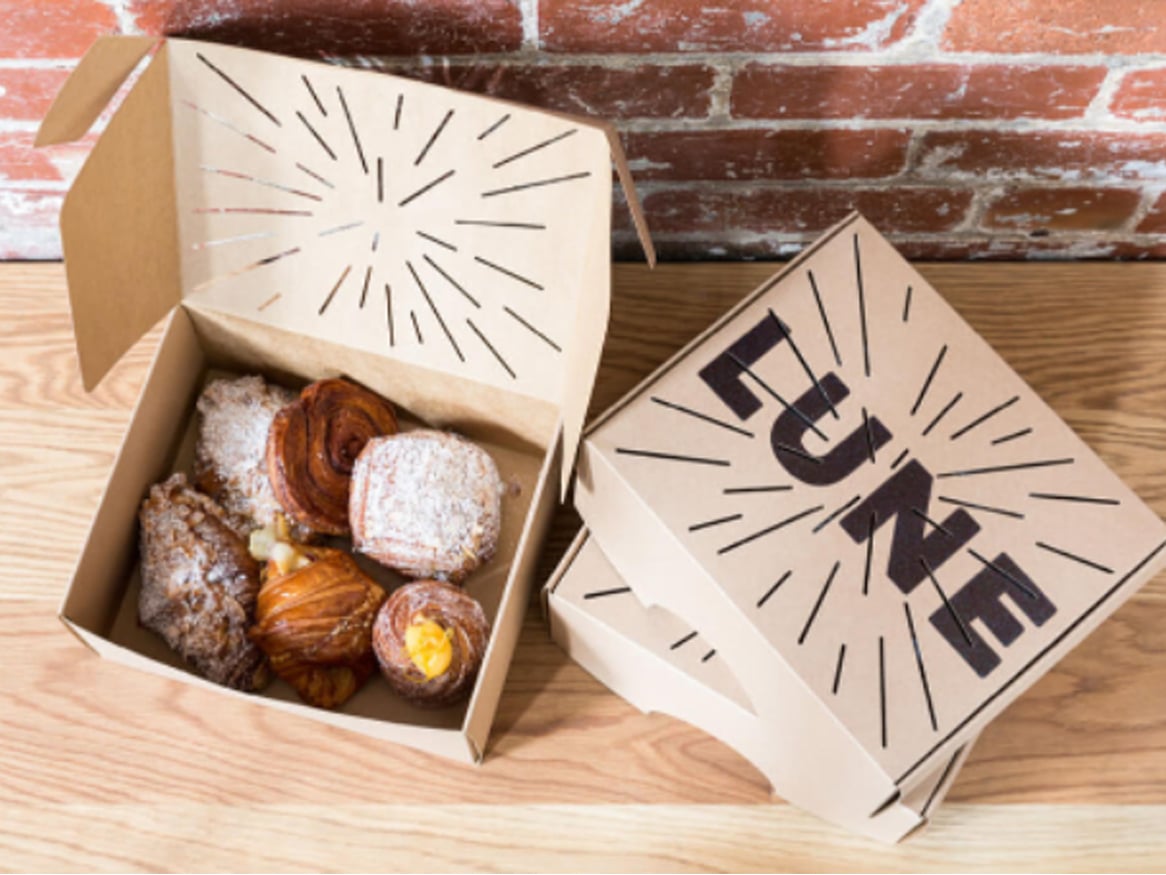 Uncomprimising Quality
Lune Croissanterie is a wildly popular artisanal patisserie in Melbourne's edgy inner North. People line up around the block daily to snap up a limited number of perfectly-crafted pastries, with the humble croissant always at the fore.
Born in 2012 in a suburban Bayside backyard, Lune Croissanterie specialises in producing the freshest and flakiest of fine French pastries, and since then have made something of a name for themselves in Melbourne's trendiest foodie circles. Returning from a stay in Paris, Lune's owner and founder, Kate Reid, became embroiled in a desperate search to find a croissant that met her now lofty Parisienne standards. She was largely unsuccessful in her mission, and set out to challenge herself, using her humble home kitchen to recreate and perfect a croissant that would rival those she'd devoured in the French capital.
After the plethora of compliments that followed from friends and family alike, she eventually decided to set aside her career in aerospace engineering and open Lune Croissanterie with her brother, Cameron. And the rest really is history.
Part and parcel with producing the finest quality croissant, is developing the best possible packaging to house such pastry perfection. How to ensure the box is big and strong enough, so the flaky, buttery goodness is not disturbed or squished in transit? How to prevent these warm, fresh, golden beauties from becoming soggy, and losing their crispness in said box?
And there were other logistical concerns; how to ensure staff can construct said box in a simple and timely fashion? Can said boxes be manufactured efficiently and locally in Melbourne, as well having enough on hand at all times to deal with the overwhelming demand for these pastries; a demand that sees people queuing around Lune's Fitzroy block on a daily basis?
All were good questions. And all were questions that Lune put to us here at Production Packaging Innovations (PPI) when they approached us with their packaging brief and list of required fixes.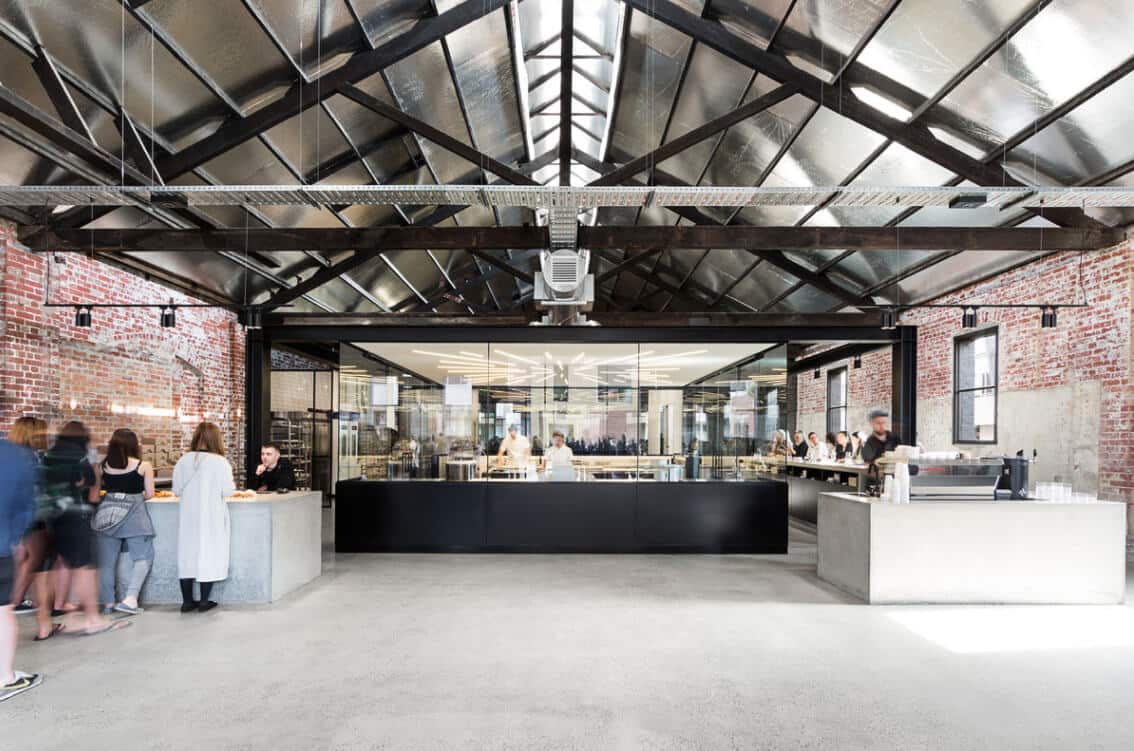 Working closely with Cameron, we learnt early in the piece that Lune meant business. The astronomical growth in Melburnians' desire for a Lune original meant the business now required an increasingly large amount of boxes on hand per week.
A primary frustration was that the original packaging did not have sufficient ventilation, to ensure the crispy croissants didn't sweat too much inside. Sure, the original packaging looked visually pleasing, but it lacked sturdiness and was perceived as too flimsy. Add to this the concern that each original box could take upwards of four minutes to assemble, and at a cost of $4.95 a piece, and one can begin to understand the packaging conundrum that Lune was faced with.
"The reason we went with PPI is that not only were they offering a competitive price and a far better product, but they treated us like our needs really mattered. It was an obvious choice, and we didn't even need to think about it." – Cameron Reid, Lune Croissanterie
Lune Croissanterie were advised at one stage to use an offshore supplier in China, but were left distraught and frustrated when the packaging they received was so bad it was completely unusable – not to mention the high import taxes the business was faced with as part of this early solution. Using an offshore supplier presented quality concerns as well as distribution and turnaround issues, and the whole experience was not a positive one for them.
Wanting to simplify the assembly, reduce costs and, ultimately, ensure the integrity of their product, Lune Croissanterie approached PPI after consulting with a number of packaging engineers across Melbourne. In the end it was our attention-to-detail, clear desire to meet and exceed Lune's packaging brief and our in-house engineering, manufacturing and storage capabilities that saw Lune choose PPI as their ongoing packaging partner.
Addressing packaging concerns and presenting a better solution is why PPI exists. We genuinely care about the needs of the businesses we work with, and our team share Lune's passion, drive for perfection, and commitment to hard work. "PPI really made an effort to understand what we needed, why we needed it, and let us know that our needs were important. They just seemed like they cared", Cameron says.
Eventually the brief was realised with an elegant, understated, yet functional design, which paid homage to the look of their original packaging, and strongly featured that branding that Melbourne's foodies have come to know and love.
Lune's cardboard box has truly become an experience in and of itself, giving customers a subliminal yet true sense of the brand and its values, before customers even put pastry to pie hole.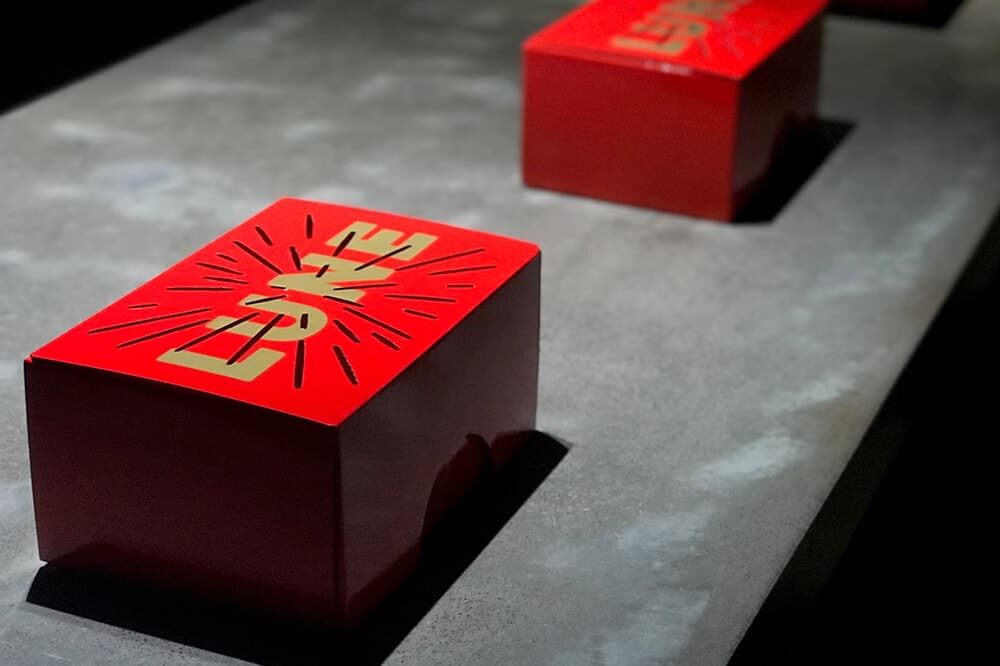 The top of the box features customised diecut slots for ventilation, a design reminiscent of Star Wars, as if the box were going into hyperdrive aboard the Millenium Falcon. Cutting edge and brand-aligned, these slots ensure Lune's flaky and crisp treats stay just so, preventing them from sweating, and maintaining that iconic crunch for much longer.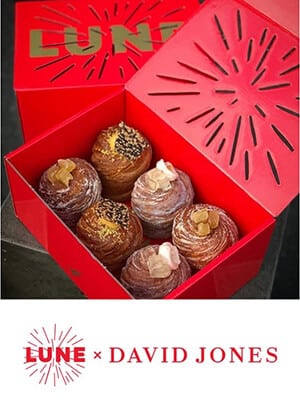 Due to the popularity of their products (which still sell out daily), Lune needs a lot of boxes. And we mean A LOT.
This means always having supplies on hand, buying in bulk, and supplying and assembling the boxes at lightening speed. Not only did the new packing design help save time, we were also able to provide a solution that was more economical for Lune in the long run.
"Everything that [PPI] did was an improvement. The folding is smarter, the quality of the card is stiffer and better, and the speed of folding a box was drastically improved and now takes just 30 seconds – an 800% improvement! This is all stuff that [PPI] made happen for us," Cameron says.
"They're on the front foot with communicating to us what our quantity levels are and when we're due for another production run. They're also holding stock for us which is great, as we need space for other things and having thousands of boxes onsite is not great for us as a business."
No other business has packaging like Lune's. At PPI, we pride ourselves on our ability to create a custom, striking design that translates into practical, functional and truly unique packaging outcomes. Lune's packaging demonstrates innovation, and has become synonymous with the brand and its associations of quality.
Lune Croissanterie is not to be missed for any sweet tooth or pastry paramour. You can find them at 119 Rose Street, Fitzroy, and check them out online for opening hours, menu and more information.
With in-house design and manufacturing capabilities, we work in partnership with your business to engineer your perfect packaging outcome. Our knowledgeable team of onsite packaging designers and engineers at PPI Create will customise a logistics packaging or display solution to meet the specifications of your product. You can find out more about our services here.
Questions? Call us now on 1800 25 8000 or connect with us to book your free initial packaging consultation, where we will help to make sure your packaging requirements are met.