PPI Named Finalist for two categories in 2021 PIDA Awards
We are excited to announce that Production Packaging Innovations has been recognised as a finalist in the 2021 Australasian Packaging Innovation & Design Awards (PIDA) in two categories – Health, Beauty and Wellness; and the Young Packaging Professional of the Year.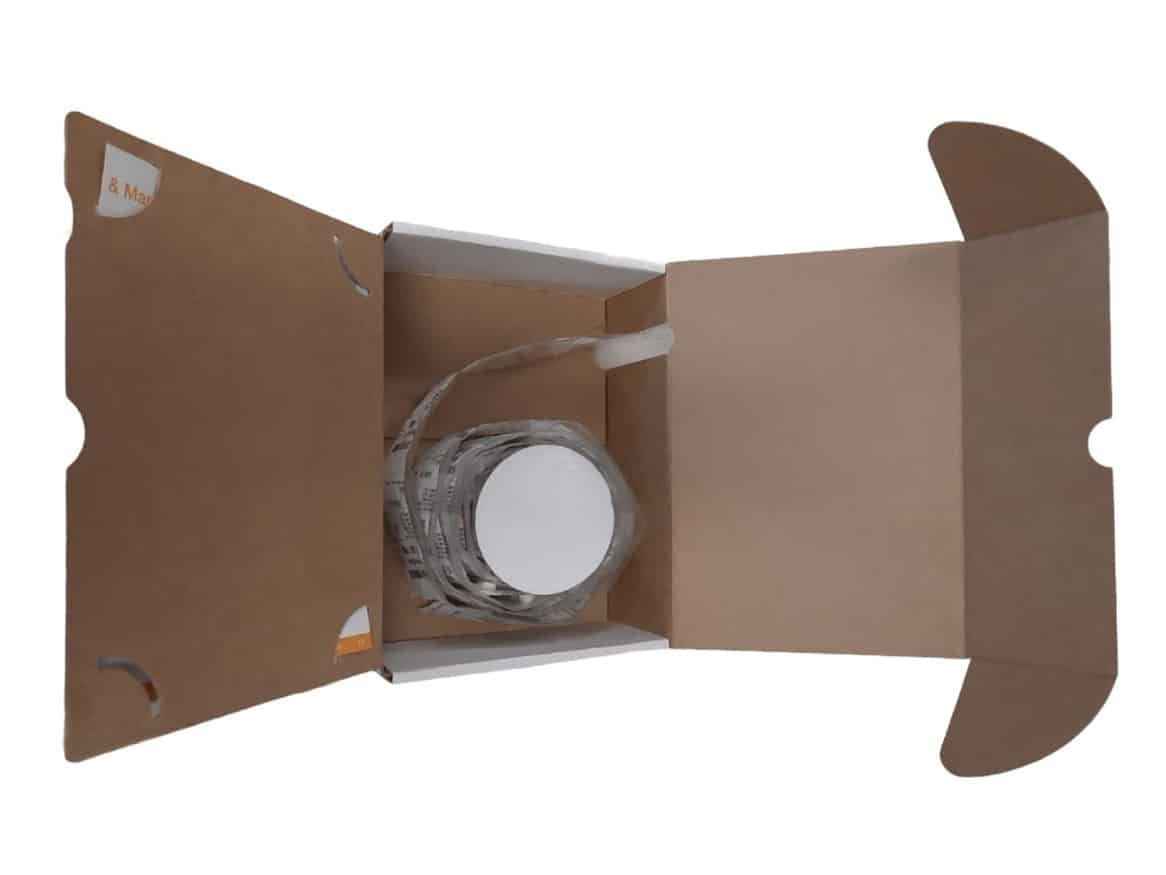 2021 Health, Beauty & Wellness Packaging Design of the Year
The Health, Beauty & Wellness category recognises organisations that have designed innovative packaging and/or materials, within cosmetics, toiletries, personal hygiene, supplements, vitamins, perfumes, hair, body and oral care. This award also covers packaging of all medicines including over the counter medicines and medical equipment packaging.
PPI has been considered as a finalist for our collaboration with Chemist Depot on a smart packaging solution for their prescription dispenser box that utilizes advanced Japanese robotic technology to pre-package daily medicines in individual sachets. The sachets are provided on a continuous roll, whereby the patient can simply pull off one sachet per day for their correct medicine dosage.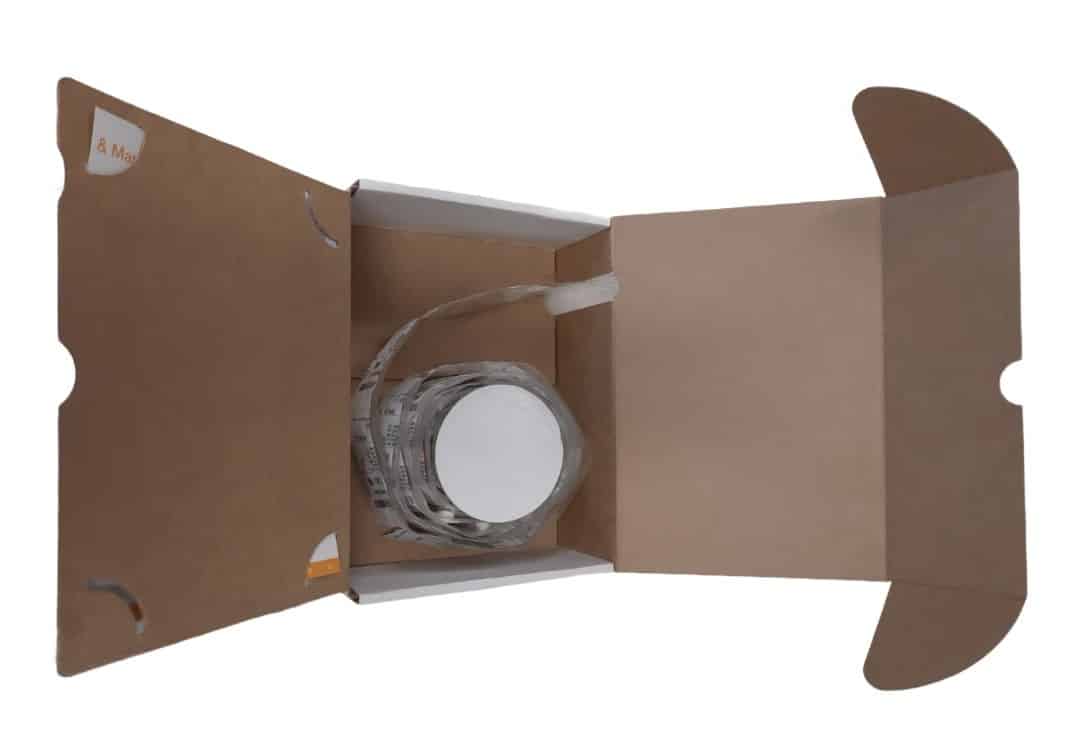 The package provides a single solution for keeping a patient's remaining medicines, prescriptions and medical history to take with them when they visit their physician.
The packaging solution for Chemist Depot's pill dispenser also needed to be fast and simple to assemble on demand. Busy chemist staff needed an efficient packaging solution which makes labelling easier, reduces errors and can easily be explained to the patient.
Chemist Depot wanted an environmentally friendly solution and preferred materials that were recycled. It was also important that the dispenser packaging itself was reusable and could be refilled with a new roll of monthly medication in order to reduce the amount of disposable boxes going to landfill.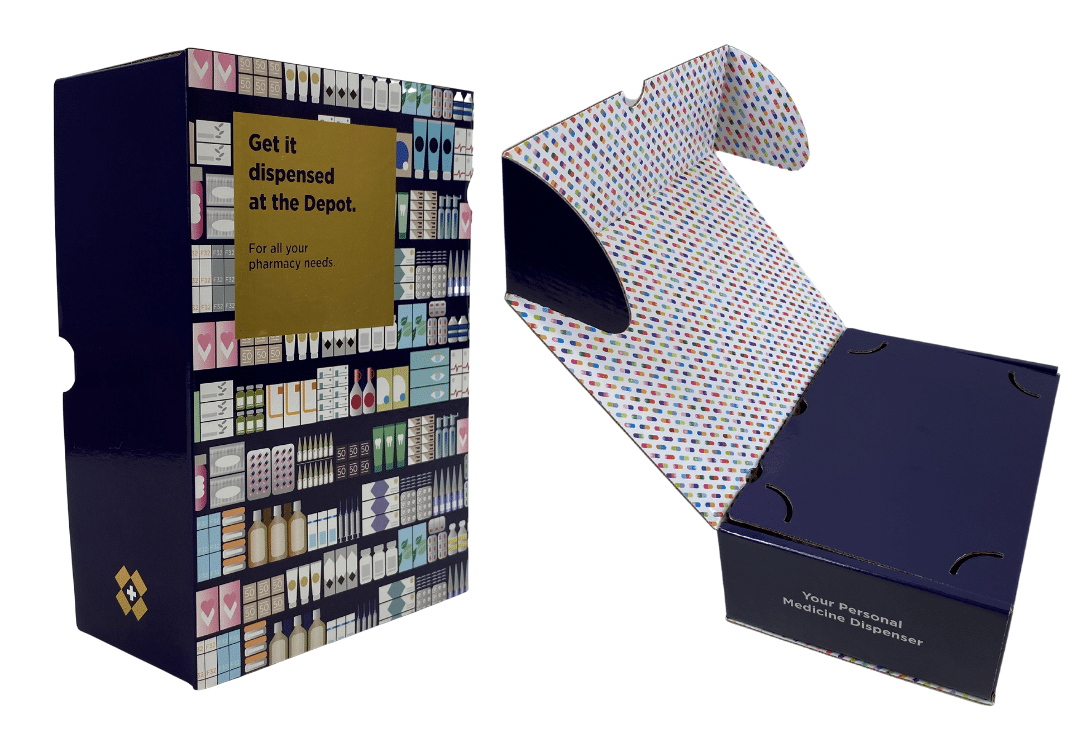 PPI designed and manufactured a box dispenser for the sachet rolls, that:
Contains a slot to act as a dispenser for the sachets
Protects the medicine sachets from damage and exposure to moisture
Can be re-used for future medicine sachet refills (i.e. – high quality cardboard and protective coating)
Provides an easy user experience and designed in a way to enhance accessibility for dexterity challenges
Provides an integrated flap to store the patient's medical history paperwork
Is supplied flat-packed, and easy to assemble
Showcases modern, high quality artwork that created an upmarket brand image, including a satin finish with gold embossing. The high quality artwork reinforced the re-usability of the box.
2021 Young Packaging Professional of the Year
The purpose of the Young Packaging Professional of the Year category is to provide incentive and recognition to young professionals who are both currently working in and wish to continue their career path within the Packaging industry in Australia or New Zealand.
PPI's Azadeh Yousefi has been nominated as a finalist for this year's Young Packaging Professional of the Year award. Azadeh graduated with a Master of Food and Packaging Innovation from The University of Melbourne and has worked as for PPI as a packaging designer since June 2020. Before moving to Australia, Azadeh was a full-time lecturer at the University of Art's Industrial Design department in Tehran.
Azadeh has a passion for sustainability and providing green packaging solutions to her clients is the cornerstone of her design approach. "Designing functional cardboard boxes and inserts which protect the product and minimize environmental impact has been my core work value," says Azadeh.
Azadeh also hopes to continue growing her experience and sharing her expertise with future generations of designers by expanding her network, maximizing her participation in the industry and finding opportunities to engage in the academic side of packaging design.
About the PIDA Awards
Coordinated by the Australian Institute of Packaging, the annual PIDA Awards program has been designed to recognise companies and individuals who are making a significant difference in their field across Australia and New Zealand.
Our dedicated team of designers at PPI Create will customise a packaging or display solution to meet the specifications of your product. Industry knowledge and experience, combined with our commitment and care for your business ensures an optimal packaging solution to transport or display your products.
Connect with us or call us on 1800 25 8000 to book your FREE initial packaging consultation.