The Ultimate Guide to Corporate Gifting
Published 8 February 2021 |
Article
Find out why it's important for your product packaging to tell your brand's story and how you can do it.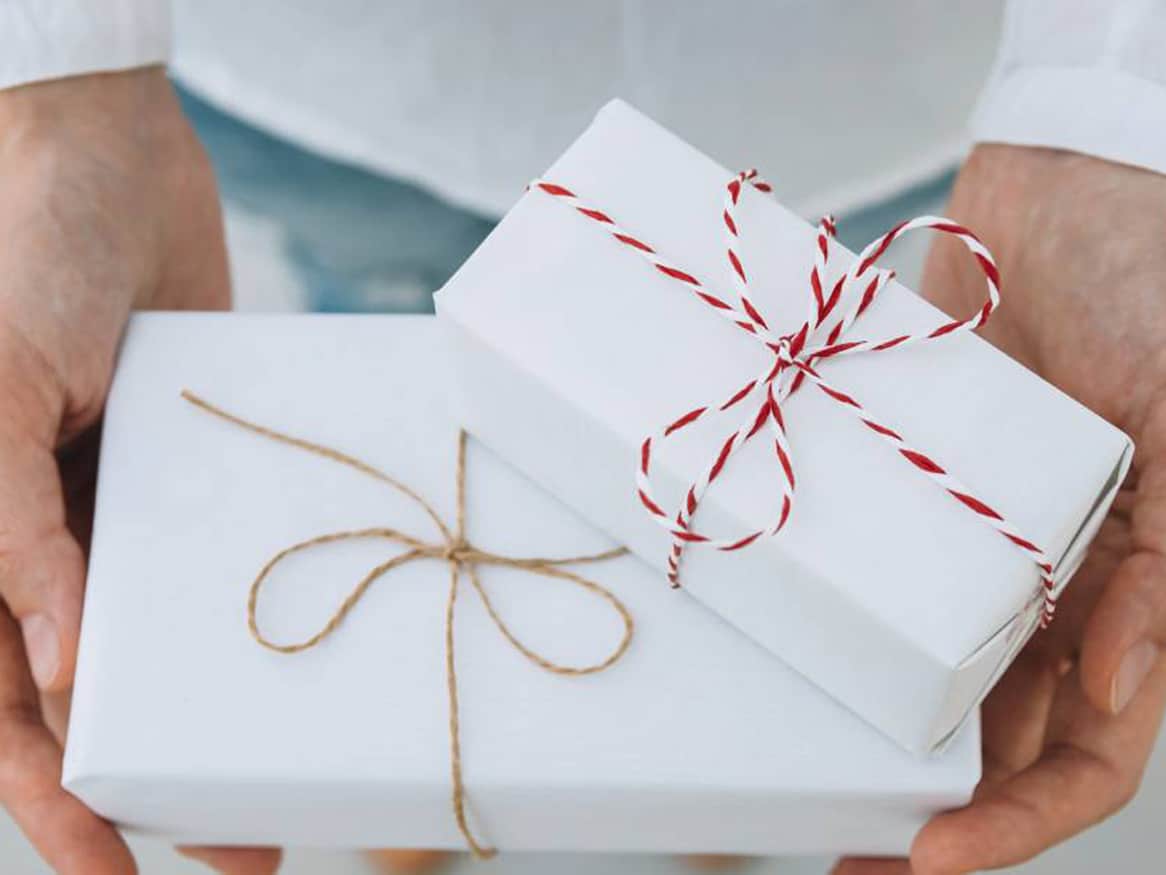 Corporate gifting is the act of giving a present to an employee or client as a means of establishing or maintaining a good relationship. These gifts are simple to give, but the impact they have can be substantial – receiving a gift is a fun experience that will create a positive association between the receiver and the individual or brand responsible for the gift. When done right, corporate gifting can lead to employees and clients being more loyal to you and your brand. In fact, 48% of respondents to a recent corporate gifting survey suggested they "benefited substantially in relationship building".
We spoke to a number of businesses who work within the corporate and general gifting space to get their thoughts on the best way to select and send gifts within a professional setting.
The COVID Effect
No one can argue the enormous impact of COVID-19. Lockdowns, work from home restrictions and limited home visitor caps have increased feelings of loneliness amongst Australians. Working remotely in particular has been the impetus for increased corporate gifting – both on a client and an employee level. 35% of companies reported an increased frequency of gifting giving, for two reason: 1) to keep their teams engaged and 2) to maintain connection with their customers. The importance of gift-giving as a vehicle of connection in an isolated world was echoed by the business we interviewed.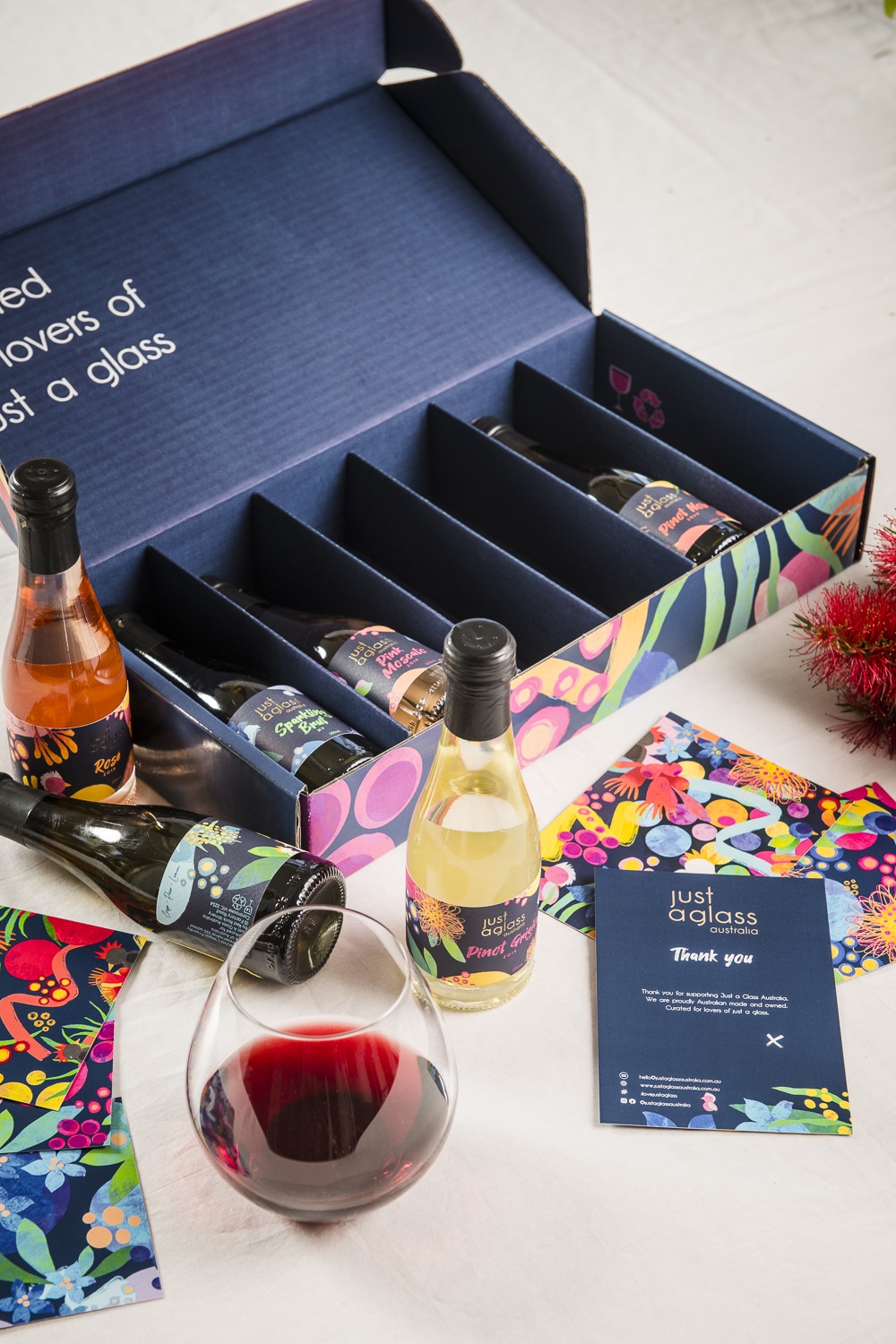 "Being cut off from family or friends, from celebrations and mourning has meant people are looking for ways to show their love more than ever before. The fact is we get a release of dopamine when giving or receiving gifts, which really shows that gift-giving creates joy and a feeling of connection." – Amber Duggan, Just A Glass Founder
Andrew Millott, Operations Manager at Campus Trading, says gifting "Provides a means to help persons connect and say, 'thank you', in place of a [face-to-face] connection." This need for connection and an appropriate way to demonstrate appreciation when unable to meet in-person is why the practice of gifting increased in 2020 when compared with previous years. Amanda Jones, General Manager of Fig & Bloom, says her company saw a 400% surge in orders during lockdowns – The pandemic has appeared to make people more generous.
This trend is explained by the founder of Sweet Addiction Confectionery, Kelila Jackson: "I think the isolation and separation from loved ones were very hard for a lot of people to deal with. People were searching for little pieces of joy in such hard times. Gift boxes are a great way to show some love from a distance. I personally find just as much joy in giving a gift as I do in receiving one."
So, whether you're looking to give gifts to your employees and clients, or you work for a company that specialises in gifting, now is the perfect time to consider the effect gift giving and receiving has on relationships and how one might improve the experience.
The Most Popular Gifts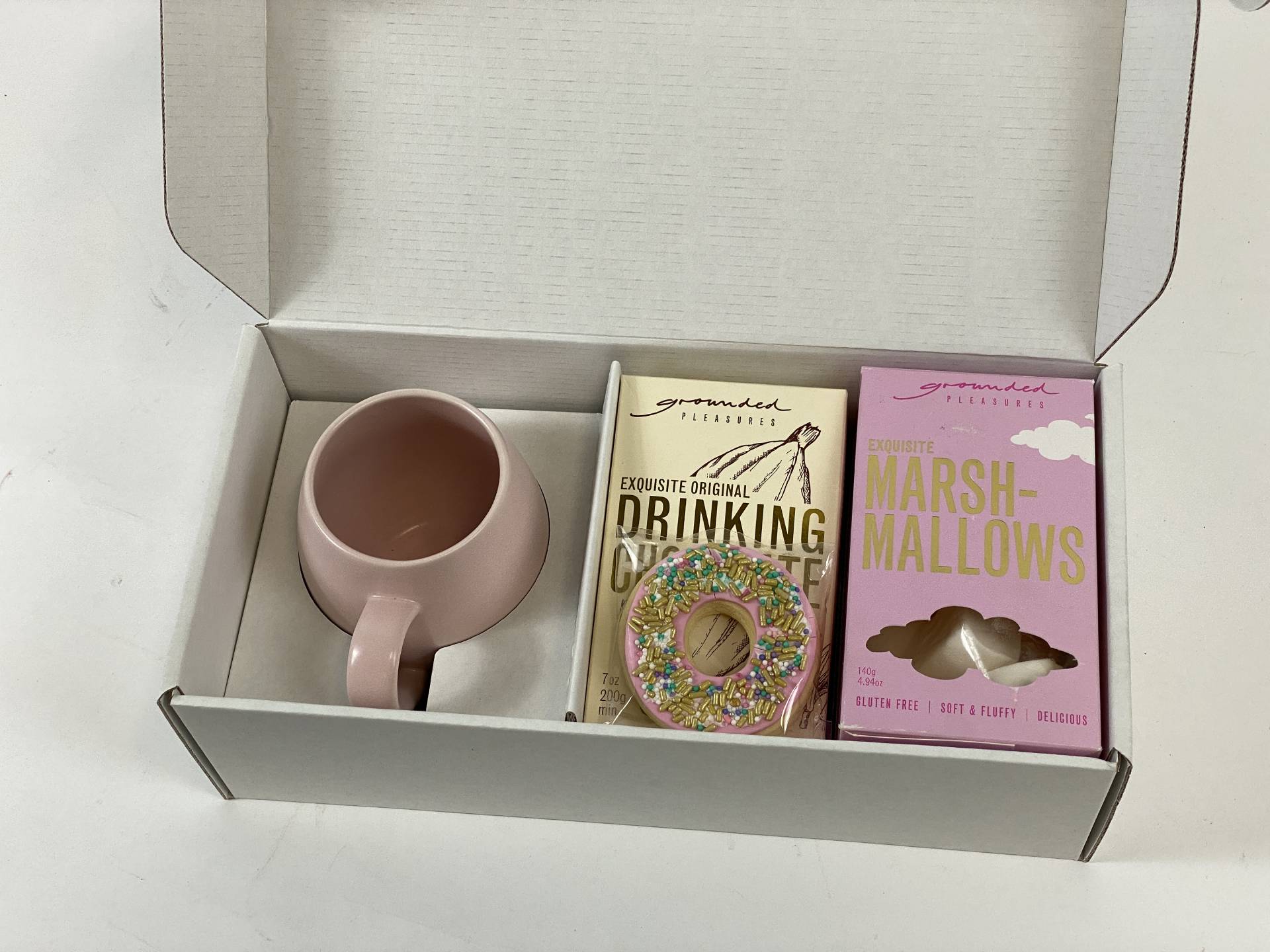 Simply receiving a gift is enough to establish a positive connection between the giver and the receiver, but you still want the gift you send to be a good one. While corporate gifting historically relied on gift cards or impersonal corporate-branded merchandise, a trend is emerging for companies to select more personal, informal gifts. While homewares – such as candles and reusable drinking cups – are new favourites on the corporate gifting scene, we've found that oldies are still goodies. The classics like flowers, alcohol, chocolates, lollies and other nibbles are still most popular.
The most popular gift boxes and hampers from businesses like Fig & Bloom, Sweet Addiction, Just A Glass, and Campus Trading tend to be those that offer variety and provide a feast for the eyes. So, instead of sending a single bunch of flowers or box of chocolates, these companies have found an uptick in interest for "hamper style" combo boxes that provide layers of goodies to discover during the unboxing experience. Multiple gifts also give the receiver a greater ability to share their spoils with their friends and family, spreading the joy and making the gift more meaningful.
However, multiple gifts of various shapes and sizes introduce a complicated problem for packaging and transport.
Hampers vs Boxes, Tradition vs Innovation
Traditionally, basket hampers have been the go-to corporate gift, so why choose a box instead? All the businesses we spoke to made the switch to custom cardboard boxes, and their reasons are as follow:
Sweet Addiction: "We required our gifts to travel well using freight companies. Anything that is open and unsupported can be easily damaged in transit. A gift box provides protection from all sides."
Just A Glass: "Baskets wouldn't be the right packaging option for the type of product we have, we needed something that could be transported safely through the postal system."
Campus Trading: "Repeatability (easier to control how components are presented in a purpose-designed carton with internal dividers), more compact saving shipping costs, eliminates messy shredded fill, eliminates the need to wrap with shrink film or cellophane."
Fig & Bloom: "To be able to use some of the courier companies we want to use in the future, it was a requirement to be a closed box. So, just to be able to get refrigeration in transit with a speedy timeframe, it required that so we could provide a same-day service for our customers."
So, put simply, boxes are a better option than the traditional hamper because they provide better protection, save on shipping costs, eliminate the need for plastic, and allow a wider variety of shipping options. However, you cannot just put all your gifts into a regular box and expect them travel from point A to point B without issue. Each of these companies worked with us to create custom packaging that protected their products from damage and prevented them from shifting during transit. That's why none of them have reported any difficulties in transporting their products since working with us despite the fact that the majority of their products are fragile.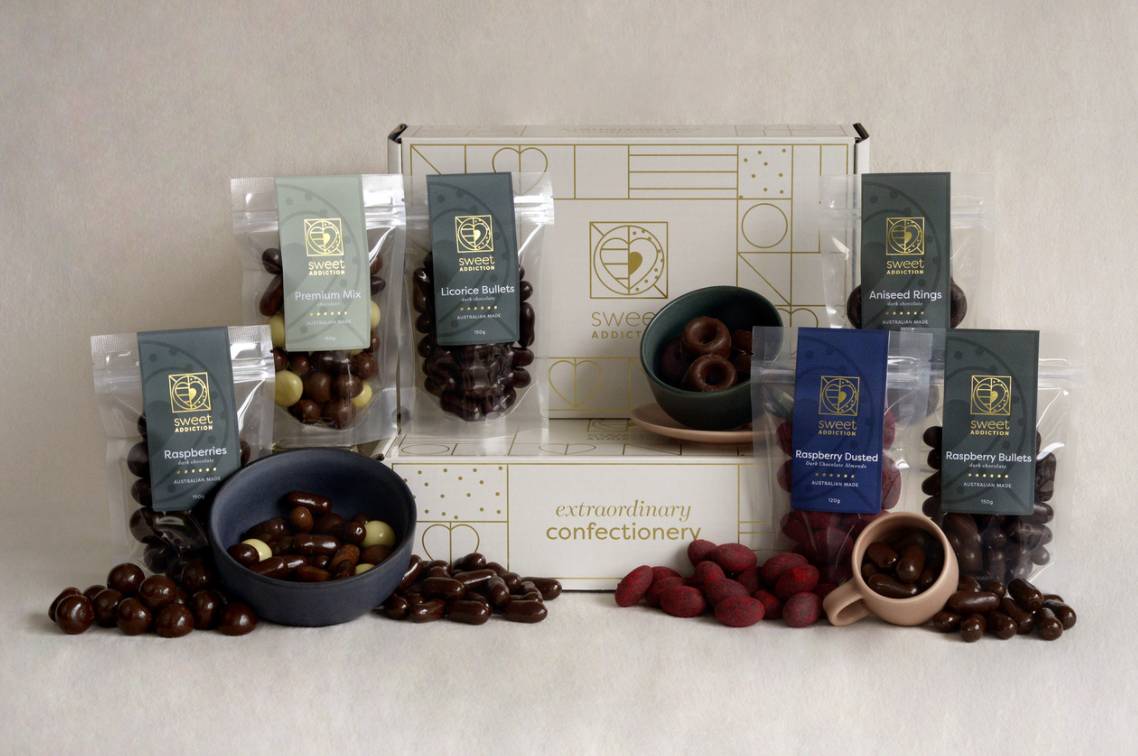 The Unboxing Experience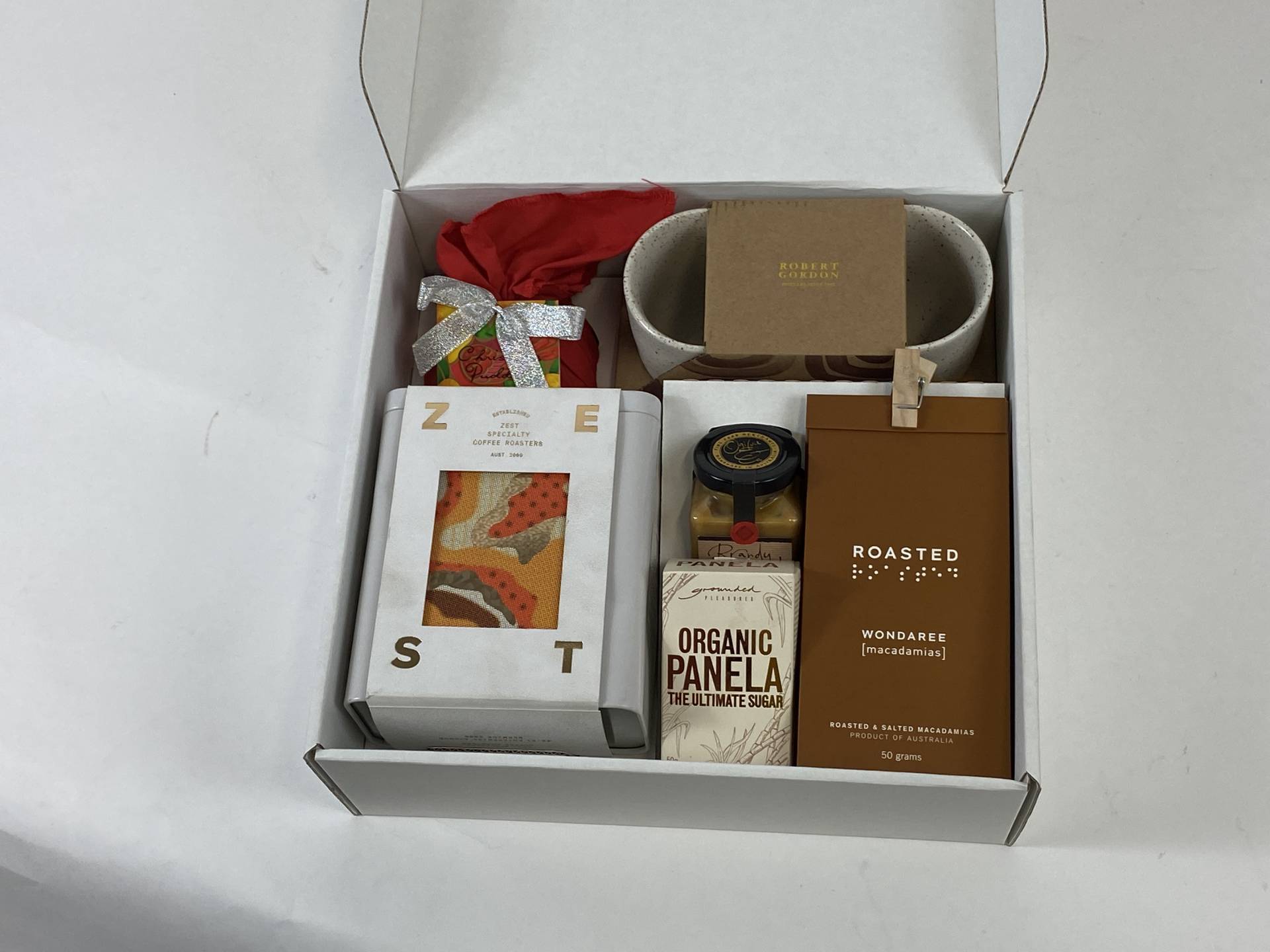 It is difficult to overstate the importance of the unboxing experience. The #unboxing category on YouTube has over 770,000 videos and over 2.3 million posts on Instagram. When looking for gift ideas, people will look through these tags. If you are looking to enter the gifting space, or are considering innovating the way you package and send gifts, you must ensure you are prioritising how the gift will look when opened by the receiver. Having a custom box lets you have complete control over how your products will look once they reach their final destination. If your gift is worthy of a post on social media, it will inspire others to buy from your company.
"There needs to be delight and surprise when opening a gift box. It needs to look and feel beautiful. The quality and printed design on the box play a big part in this." – Kelila Jackson, Sweet Addiction Confectionery Founder
Gifting the Environment
The final aspect of corporate gifting you should consider is the environmental impact. Plastic will go to landfill and what was once a nice gift wrapping will turn into a toxic piece of waste. Beyond the protection they provide and the beautiful unboxing experience they present, cardboard boxes deign supreme as a packaging method because they are reusable and recyclable. Environmental sustainability is something every company should strive for, both because it is ethical and because it will have an effect on the recipient's enjoyment of their gift.
"I think there is certainly a growing [environmental] awareness, so it's important to consider how some recipients would perceive the environmental aspect of the package. This can also become more important based on the industries that customer works in." – Andrew Millott, Campus Trading Operations Manager
The Ultimate Gift Checklist
To ensure you're giving the best gift possible, follow this simple guide:
Give gifts with broad appeal! Everyone loves flowers, chocolate, and alcohol
Allow variety, mix and match gifts for optimal excitement
Ditch the hamper and use a box for the best protection during travel
Make it pretty, half the enjoyment is in the unboxing
Be kind to the environment, gifts are less fun when they cause environmental harm
Following these simple steps will ensure the gifts you give will always be well received.
At PPI, our in-house team of packaging designers and engineers will work with you to understand your packaging needs. We offer cutting-edge solutions that are economical, protective, and environmentally friendly.
Connect with us or call us on 1800 25 8000 to book your FREE initial packaging consultation.