Tips for Successful Ecommerce Packaging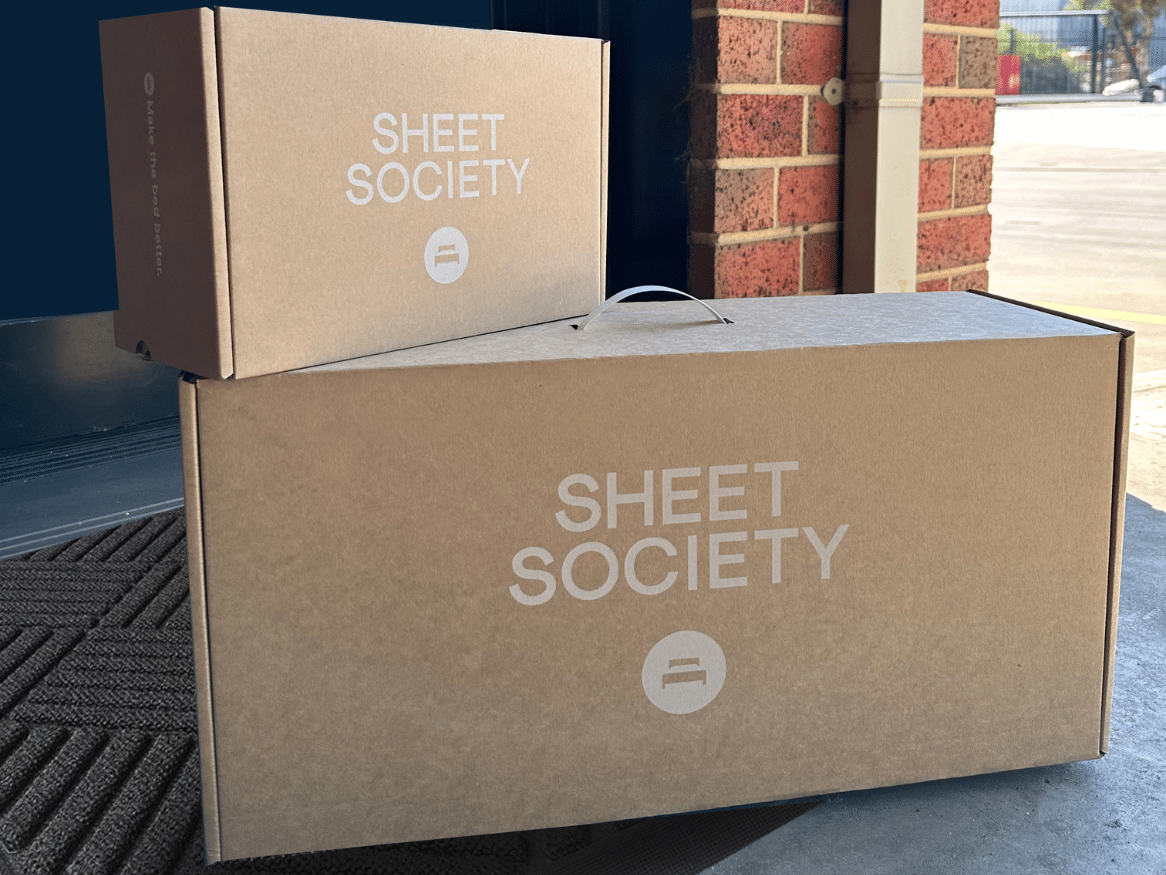 The ecommerce wave is showing no signs of slowing down. We probably don't need to tell you why ecommerce is important to your business, but you might not have thought of ways you can capitalise on your ecommerce packaging for even better results.
If you treat your ecommerce packaging like an ambassador — out in the world vouching for your brand, product and story – you'll be on your way to success. Read on for some useful tips for making you ecommerce packaging and boxes a success for your business.
Consider the types of ecommerce packaging available
Ecommerce has a unique packaging problem to solve: packaging the product and getting it to its destination – in one piece! Just like products, ecommerce packaging and boxes come in all shapes and sizes, so knowing your options should be the first port of call.
External packaging for products
Printed product packaging – printed packaging to house your product, designed to be eye-catching and informative.
Gift box packaging – gifts in a branded box make the experience of receiving that gift even more exciting.
Wine packaging – house and protect wine bottles and any accessories such as glasses.

External packaging for shipping
Book mailers – durable, protective mailers that can be stored flat with a peel and seal closure perfect for books.
Flat pack cartons – designed to be streamlined, and to open with a singular hinged lid.
Mailer cartons – lightweight product boxes with a closure tab, designed to go straight in the post.
Protective layers
Protective inserts – cardboard within your packaging to stop products moving around.
Tissue paper – a less durable option, ideal to use as a buffer for non-fragile items.
Bubble wrap – the tried and tested option, but a less eco-friendly choice
Once you've considered the types of ecommerce packaging or boxes available, it's time to fine tune the details to ensure the best result for your business, your customer and your product.

Tips for successful ecommerce packaging
After browsing and purchasing online, the next and most important customer experience point is the delivery. First impressions are important – so it's essential to make your packaging not only functional but memorable too.
Be practical
Consider the size and weight of your ecommerce package or box once it's ready to be shipped. Depending on your shipping provider, costs may vary greatly between shapes, sizes and weights.
Think about your customer too. Remember that the customer will have to open and recycle the packaging, so ensuring it can be easily opened and broken down is key.
Tell your brand story
Custom ecommerce packaging or boxes is a great way to let your consumer know what you stand for as a brand. Printing on packaging and mailers allows you to get creative with messaging, artwork, colour and add-ons – like thank you notes.
Consider how layered inserts or even printing on the inside of the box lid can create brand loyalty, too. The 'unboxing' trend is here to stay.
Consider gifting and returns
Integrate gifting into your ecommerce strategy to make things as easy as possible for the purchaser. For example, why not add a 'gifting' option at your online checkout and customise your packaging accordingly. This could include celebratory packaging for someone's birthday, or handwritten notes, direct to the gift-receiver.
On the flip side, with ecommerce inevitably comes products being returned. To make the process simple for you and your customer, consider an ecommerce box that can be easily re-sealed. Or to go a step further, include a return shipping label to make sure the item is returned to your business in one piece.
Go green
Consumers are increasingly on the lookout for ways they can be more environmentally conscious, and a big topic is plastic. Ecommerce packaging options that can be easily recycled, composted or re-used is an easy way to show your audience that you're aligned with their values.
Don't forget logistics
While we'd all love to have unlimited time and space, this is unfortunately not usually the case. Ensuring you have the resources to assemble your ecommerce packaging and boxes is important to your success, as is having enough storage. If you're short on space, flat pack boxes might be the right fit.

Get the professionals involved
Utilising an ecommerce packaging expert can help you reach the right solution, without the risk of many rounds of trial and error. Here at Production Packaging Solutions, we're problem solvers at heart. Our team of experts can work with you to create a custom packaging solution, or guide you through the process of choosing the right product from our stock range that's right for you.
Ecommerce packaging and boxes can be a strategic way to appeal to your target audience and work as a touchpoint to leverage your business's success. Get in touch with our team of packaging experts today.