How poorly designed packaging costs your business (and how to fix it)
Have you ever shipped off an order anticipating a positive review, only to find out the product was damaged in transit? Unfortunately, when it comes to packaging, you get what you pay for. The risks to your brand reputation – and bottom line – associated with using off-the-shelf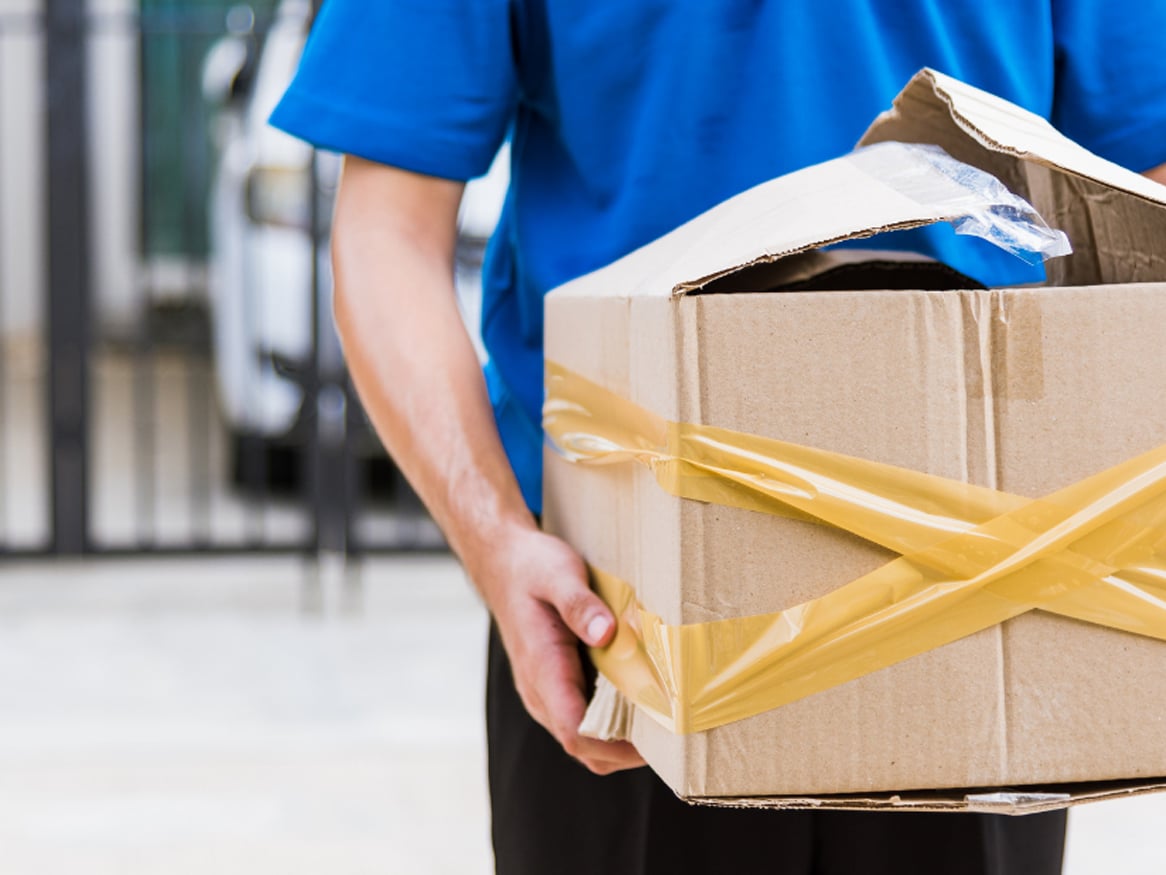 Have you ever shipped off an order anticipating a positive review, only to find out the product was damaged in transit? Unfortunately, when it comes to packaging, you get what you pay for. The risks to your brand reputation – and bottom line – associated with using off-the-shelf, low quality packaging far outweigh the perceived cost of sourcing a custom designed, engineered solution for your product.
As much as 11% of shipments arriving at distribution centres have some level of case damage. Your budget probably captures a certain rate of loss during the shipping journey, but what about the indirect cost and damage, like blown-out lead times, freight claims, and customer service hours? Do you really know how much profit subpar packaging is costing your business?
1. Damaged products
The most obvious impact of poor packaging is damage to your product during transport. We've all been there. A long-awaited online order finally arrives, yet upon opening the box we're met with a cracked, smashed, or otherwise unusable mess.
The financial impact of replacing broken products can be significant – and not only from a product loss perspective. Additional costs associated with returns, resupply, and added transport add up and eat away at profit margins. One client estimated damages of $70,000 per year before making the switch to a customised solution.
How to fix it:
Opt for an engineered design solution that features custom-fitted protective inserts to insulate and protect your product. A robust design coupled with high-quality cardboard material will create packaging that can withstand the bumps in the road. Plus, a packaging solution that includes protective inserts will eliminate the additional cost of packing or void-fill material.
2. Brand reputation and customer relationships
We live in a social world where businesses survive on referrals and thrive on reviews. According to Hubspot, 81% of buyers will consider the recommendations of family and friends compared with advice from companies, while customers who've had a poor experience with a company will typically share their negative referral with 15 other people . It only takes one disappointed customer to post a scathing review and tarnish your reputation within their immediate and extended social networks. Even if they don't post a review, and receive a prompt replacement for their order, customers who've received a damaged package are far less likely to purchase from your business again.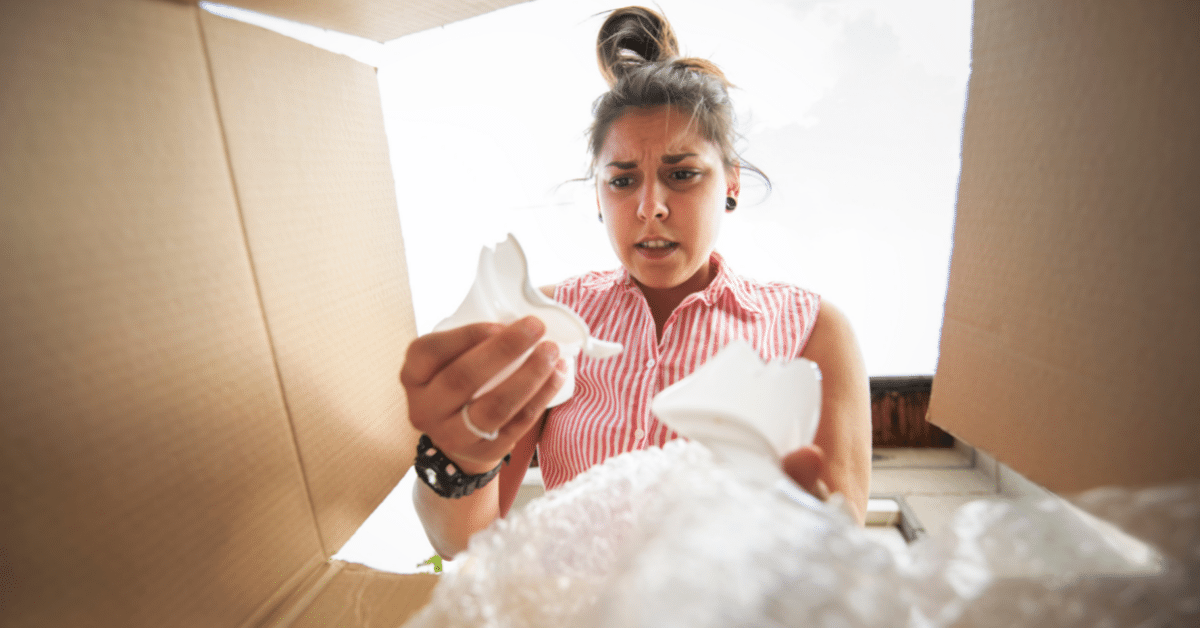 How to fix it:
A packaging upgrade is the perfect opportunity to change not only the structural design of your packaging, but also the graphic design to refresh your branding and boost your reputation. Use this chance to incorporate smart packaging elements, like QR codes that link back to additional product information, review surveys or social media pages, making it even easier for your customer to engage with your business online.
3. Cost to the environment
Increased environmental impact is a major hidden cost of using sub-standard packaging in your business. Off the shelf packaging takes a one-size-fits-all approach, assuming that you will purchase and pack additional materials to fill the "void" around your product. Most void-fill products – polystyrene inserts, packing peanuts and bubble wrap – are not recyclable or reusable and end up in the tip.
As eCommerce booms, so does the carbon footprint created by packaging and logistics. More Australians shopped online in 2020 than ever before, according to Australia Post, around four in five households (almost nine million) purchased online at some point during 2020.
Imagine if even 1% of those eCommerce purchases arrived damaged and needed to be replaced, resulting in multiple transport trips and at least double the consumption of non-recyclable materials.
How to fix it:
Go with a cardboard-only solution. It may seem impossible that cardboard can provide the same level of insulation and protection that polystyrene can. But experienced packaging structural designers have an intimate knowledge of cardboard grades and performance capabilities, and can easily design custom inserts to protect products of any size or shape.
Honourable mention – Productivity Loss
It's obvious that damages during transport result in rework and additional administrative tasks, translating to extra staff hours worked (and paid for). But poorly designed packaging can affect productivity before the product is even shipped, particularly if it's complicated to assemble.
With the rise in ecommerce and a general trend of businesses outsourcing segments of their supply chain, third party logistic firms (3PL's) are more prominent than ever. Relying on the staff of a 3PL presents its own challenges – will they handle my product and packaging appropriately? Will they pack my product as intended to ensure the ideal unboxing experience for my customer? Will labels or packaging tape inadvertently cover part of my branding or graphic? These concerns are valid, realistic, and should be considered during the design phase.
One of the key concerns for 3PL handling and transport comes down to how efficiently your packaging can be assembled. In an industry where you're charged by the minute and every pick, pack, and ship is accounted for, you want to ensure your packaging is simple and fast to put together.
How to fix it:
When it comes to design enhancement, an experienced designer is your best friend. PPI's design team has a track record of design improvements that provided real time and efficiency savings to our customers, including Lune Croissanterie who reported an 800% improvement with a solution that now takes only 30 seconds to assemble and pack.
Reach out to our dedicated team of designers and we'll get to know your product, its route to market and your business' unique challenges. Industry knowledge and experience, combined with our commitment and care for your business ensures an optimal packaging outcome.
Connect with us or call us on 1800 25 8000 to book your FREE initial packaging consultation.