How to Use Custom Packaging to Tell Your Brand's Story
Published 11 January 2021 |
Article
What do you think the main role of product packaging is? You're probably thinking about protection, and that is certainly important, but you should also be thinking about branding.
What do you think the main role of product packaging is? You're probably thinking about protection, and that is certainly important, but you should also be thinking about branding. This is why and how you should include your brand story in your packaging design:
Why is it important for packaging to include your brand's story?
Packaging that effectively tells your brand's story lets people know who your brand is before they use your product. There are three main advantages to this.
Brand recognition: Your brand's awareness increases because anyone who sees your products learns more about who you are, and then recognises you when they see you next. Brand recognition is vital in growing your business as people are more likely to trust brands they recognise, and trust inspires loyalty.
Reputation control: Using your packaging to tell your brand's story lets you control that story. You can create a positive persona for your brand, and use this persona to help maintain a positive reputation.
How can packaging tell a brand story?
The suggestion that a simple cardboard box could tell a story may seem strange, so let us explain how we do it.
Messages:
Printing on packaging is used to send on-brand messages to your customers. These messages could include witty jokes, well-wishes, or calls to action. Branded messaging is memorable for customers, and it lets them learn more about your brand's voice and identity.
Artwork:
A picture paints a thousand words, so use artwork to tell your brand's story. As well as being eye-catching, well-chosen art conveys your brand's personality and aesthetic.
Colour:
Basic colour theory tells us that colours express and inspire emotion. So what emotions do you want your brand to evoke? Use the colour associated with that emotion on your packaging!
Add-Ons:
Your packaging can hold more than just the product it was designed for, so slip in some fun extras to surprise and delight your customers. From small cards containing personalised messages to free samples, the add-ons you use get you better acquainted with your customers.
Why is it important for packaging to tell my brand's story?
Creating custom packaging that tells your brand's story is a bigger investment than simply putting your product in a plain box, so is it really worth it? In short: Yes! Here's why:
Instore
When shopping instore, customers' see your product's packaging before they see your product. This first impression can be the deciding factor for people to either buy you product or leave it on the shelf. To make your product stand out, consider these packaging elements:
Presentation: Use retail floor displays, shelf displays, and counter displays to control how your product looks when people first see it. These displays further your brand story and make your products more appealing to potential customers.
Differentiation: What are your competitors doing? Take note of that, and do something different! This helps create a separation between you and them in people's minds, and it makes your product stand out better when lined up next to similar products.
Online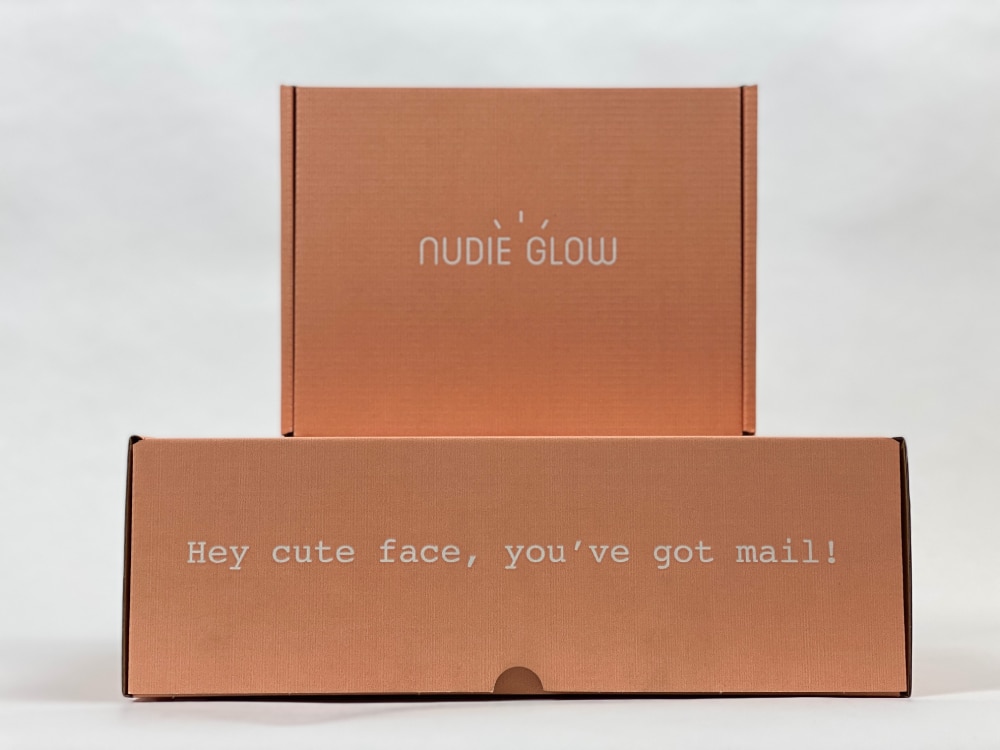 Shopping online allows customers to view your product outside of its packaging, but their first true experience with it is when it arrives on their doorstep. To make this experience one worthy of repetition, consider these packaging elements:
Shipper Boxes: Your shipper box must be sturdy enough to survive the journey from your ecommerce facility to your customers' doorstep as damaged packaging damages your brand. Beyond protection, including branding on your shipper boxes is important as people form their first impression within 7 seconds of seeing the box, and making a good impression is the best way to inspire repeat purchases and recommendations.
Unboxing experience: The unboxing experience has become a social media phenomena in recent years, and is now a major consideration people make when deciding how much they like a brand. Avoiding plastic and using cardboard inserts drastically improves the unboxing experience!
User Experience: Improve the user experience by printing instructions on the packaging, including pull-tabs, and having hand-hold cut-outs. These small design elements are a subtle way to make customer's feel more positively towards the brand.
Branded custom packaging in action
If you want to find out more about how packaging is used to tell a brand's story, take a look at what we achieved for the brands Nudie Glow, Fig & Bloom, and Beacon Lighting. These custom packaging designs allow you to understand who these brands are, even if you've not encountered them before.
At PPI, our in-house team of packaging designers and engineers will work with you to understand your packaging needs. We offer cutting-edge solutions that are economical, protective, and environmentally friendly.
Connect with us or call us on 1800 25 8000 to book your FREE initial packaging consultation.